Be Social In The Long Run
SOCIAL MEDIA
If it's not on Instagram, it didn't happen! Social media is one of the most effective tools to market your business. Social media branding done right will help you to connect with your target group at eye level. Therefore, social media is one of the most important tools in your marketing box.
Our conviction: You have to pick up your target group where they are! That is only possible if you are consistently at the start of the entire customer journey with relevant content. We help you to place your brand where you can turn customers into fans. And we do this with strategic vision, the right content strategy and measurable success determinants. Only with the right strategy, you can place your brand in the relevant-set of your audience in an authentic and personal way.
STRATEGY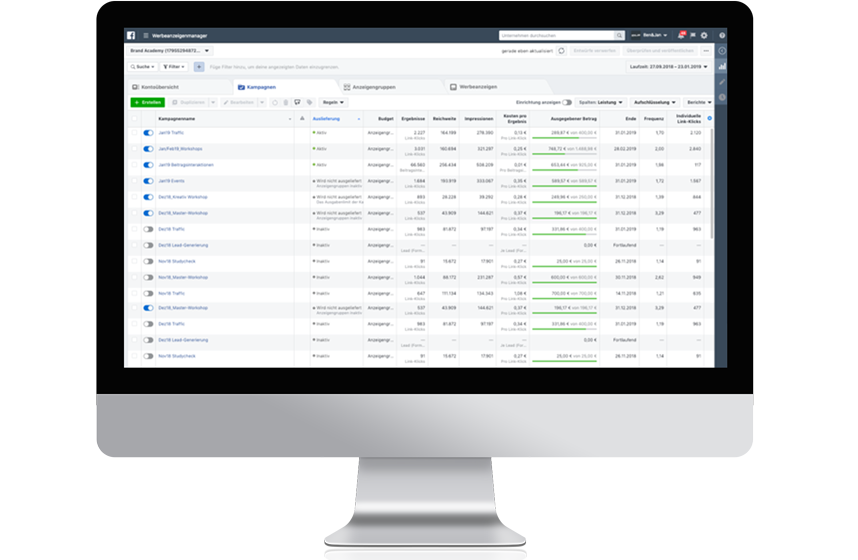 We start every collaboration with an as-is analysis of your brand – so where do you currently stand in the digital web, what is the competition doing and which channels are relevant for content distribution and marketing for you?
This status quo survey enables us to develop a strategy based on your corporate and marketing goals. That includes brand positioning, the definition of KPIs, analysis of potential target groups, content creation and campaign design as well as media placement.
Keep Your Content First, Always!
CONTENT & DESIGN
Whether Facebook, Instagram, Snapchat or TikTok – Content is Key! Because with your content, you have to win a user for your product or service in only 8 seconds. Therefore it is essential not only to convince in terms of content but also to deliver visually.
After the strategic derivation, we also take over the conceptual and visual content creation for you. Since every brand is unique, we develop topics, formats and the tone of voice of your brand in addition to the target group and the channels, in every social media strategy.
Good content offers your audience real added value instead of just selling. That's why we at Hi-TiDE™ continuously develop new content, which we prepare and coordinate for you in a monthly content plan. We organize professional photo shootings, take care of the text creation and create illustrations and animations. And we make great videos!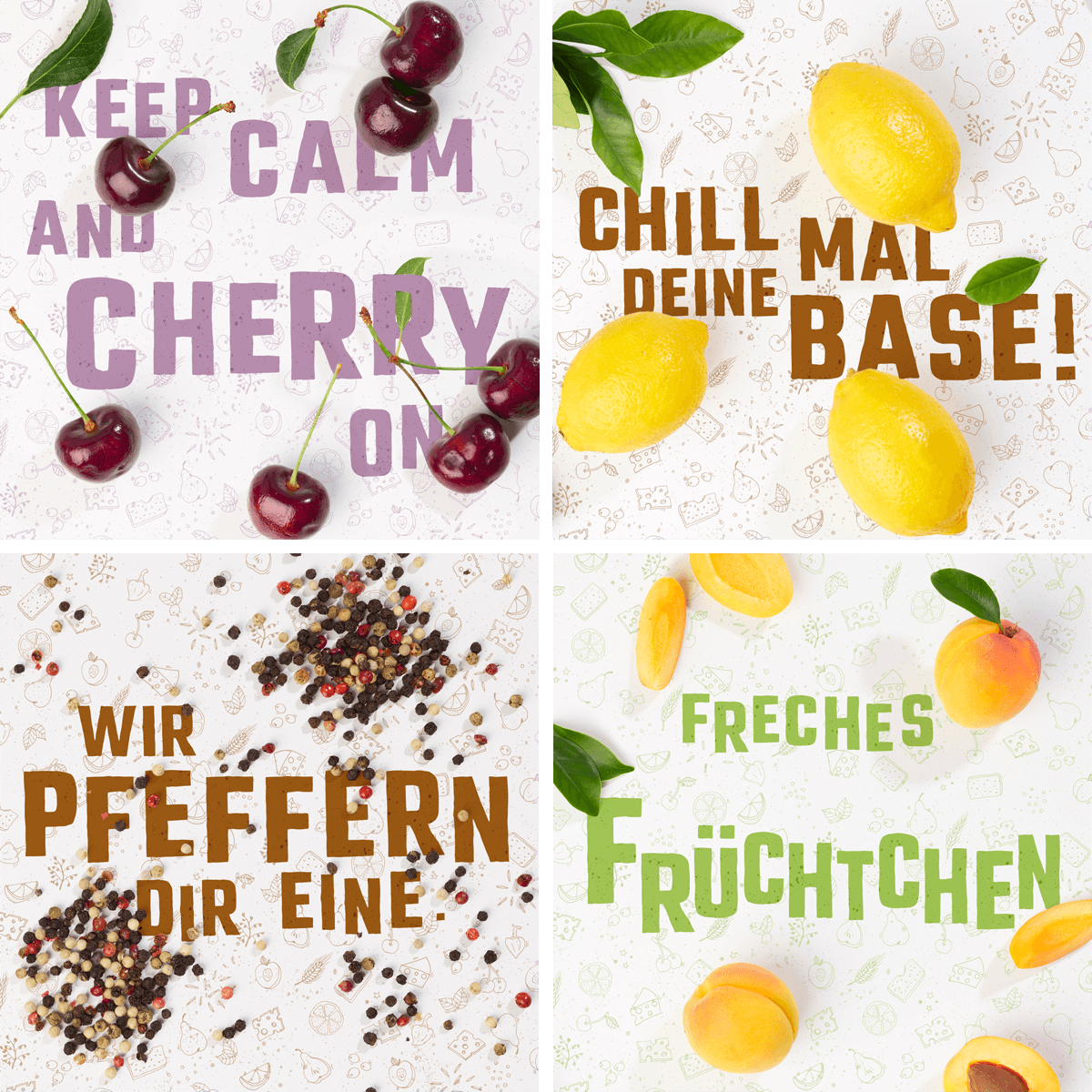 Make Friends In The Comment Section
COMMUNITY
MANAGEMENT
One of the biggest elements in social media marketing is sustainable and effective community management. Those who show themselves will attract the attention of fans and doubters alike. So if someone decides to interact with your company, the least you can do is go into a brand conversation.
Any dialogue should therefore offer your fans a lasting added value and take the wind out of your sceptics' sails. Through a good dialogue at eye level, you can turn your fans into loyal supporters of your brand. Even critical issues can be identified early on through the exchange and thus prevent shit storms.
MEDIA PLANNING & REPORTING
We want your investment to pay off demonstrably. That's why we attach great importance to the transparent success control of your social media communication. In a monthly or campaign-specific reporting, we will show you the performance of the most important KPIs and then use the knowledge gained to optimize further marketing.
How did we reach the target group? Where is the best place to reach them? And where did we achieve the highest efficiency? We can then use the key figures from the reporting directly in the budget distribution and campaign planning to optimize your return on investment.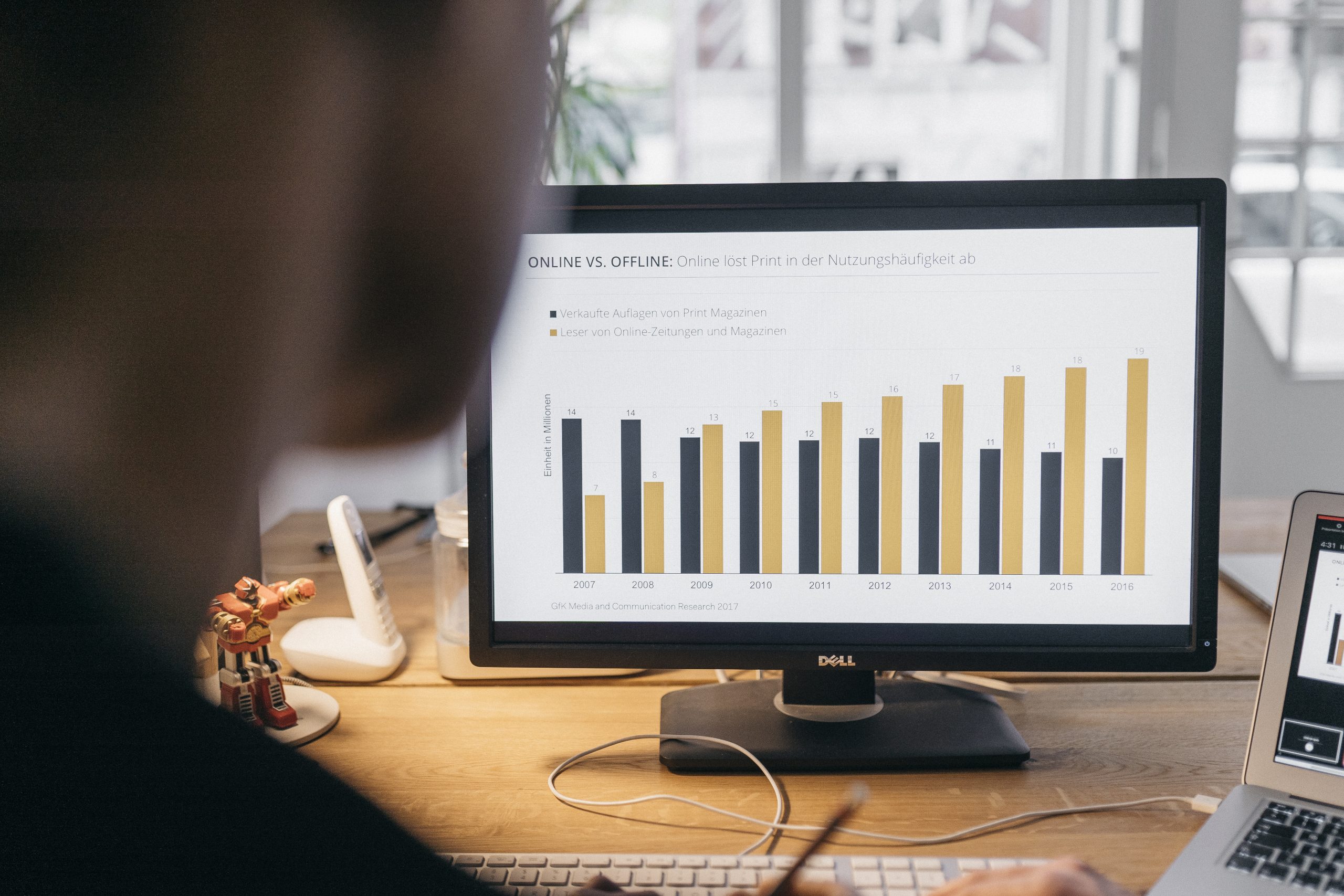 OUR EXPERIENCE
Our understanding of our customers and our expertise in targeting and tracking options has resulted in successful campaigns for many different customers. For example, we've had the pleasure of sticking our SoMe noses into politics, educational institutions, online magazines, cheese, film subsidies, beer, and the vast expanse of the fitness universe.