LOCAL MARKETING: 9 TIPS ON HOW TO WIN YOUR FIRST 100 CUSTOMERS
Why local marketing is important for companies
The final touches are done, the euphoria is huge and your doors have been open for some time. You have worked out a great store concept, great products and a perfect location. The problem: nobody notices it. Local marketing can not only help you to make the neighborhood aware of your store, but with the right approach, it can also get you the exact customers you want to see in your store. That's why local marketing is worthwhile, especially for regional companies where customer contact takes place primarily on the store floor. This applies to companies of all sizes.
The fact is that local marketing activities can help your business to acquire its first valuable customers. That's why we have put together a list of 9 different forms of advertising that can help your local business to reach the first 100 customers through local marketing in a cost-effective and effective way.
Over the last few years, the education sector has steadily developed towards individual responsibility for the learning process. This has also significantly raised the expectations of students and parents of their own educational institutions. It is therefore becoming increasingly important for schools and universities to invest in their external perception. This begins with the logo and ideally ends in a school atmosphere that authentically reflects the values and vision of the educational institution. In order to survive in the education market, they must therefore position themselves clearly.
1. Extraordinary store concepts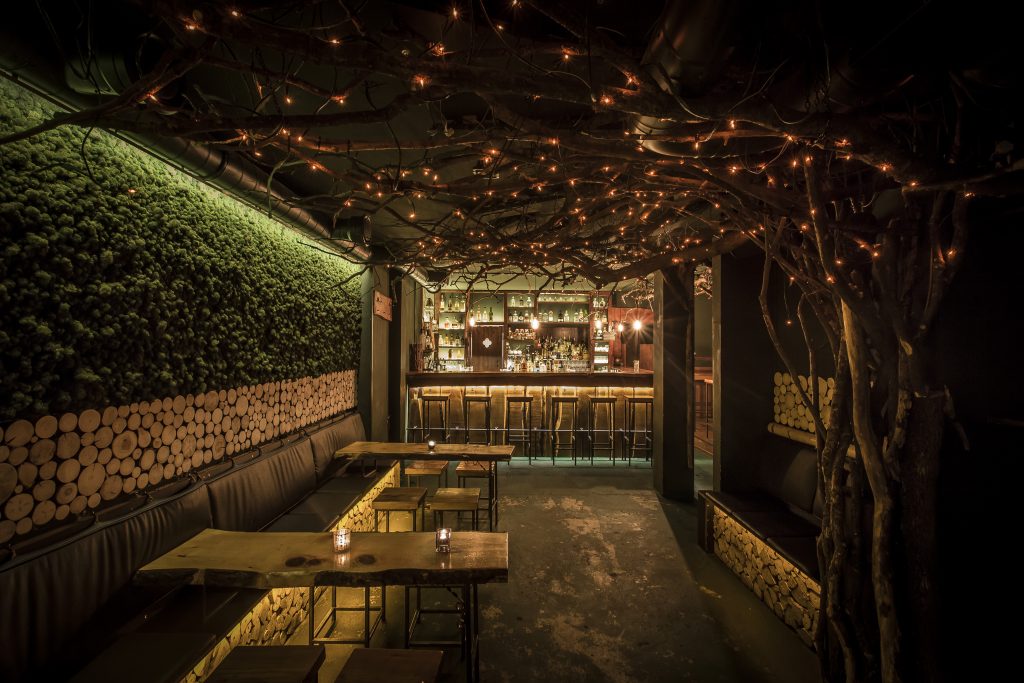 Customers want to be inspired. The first step in achieving this is a holistic store concept that will knock your customers' socks off, from the staging of the merchandise to the interior design and the design of the exterior. You have to offer them something they are so enthusiastic about in addition to the actual product or service that they talk about it, tell their friends about it and stage it on social networks.
The Sofabar  in Hamburg, for example, offers its guests exclusively Clippendale and art nouveau sofas as seating. In the Clockers Bar Hamburg, a veritable ceiling artwork made of branches and lights draws attention to itself. And in the Peter Pane, you can no longer see the burger for all the birch trees. Innovative store concepts, unusual wall coverings, eye-catching wall paintings made of typographic or illustrative elements, graffiti on the facade – the possibilities are endless.
In times of Instagram & Co. the holistic staging of a product or store concept is an important factor to attract attention and acquire new customers. A selfie in front of the funny wall illustration of the ice-cream store can finally be easily uploaded to Instagram, packed in appropriate hashtags.
Even the strongest store equipment cannot attract customers to your store if you offer 0815 products. Do something new and inspire customers with products that are not available on every corner. The gastronomy scene has everything from snack bars to gourmet temples – including many mediocre copies of existing concepts. With innovative ideas and new products, you can quickly inspire potential customers and use your unique selling point to set yourself apart from the competition. This applies to all industries.
Whether it's a new edition of the classic Herrengedeck, Slow-Drip Gin, or crazy ice cream rolls – offer your customers something extraordinary that they will talk to their friends about. New, innovative products that go down well with your target group are a guarantee for free word-of-mouth advertising.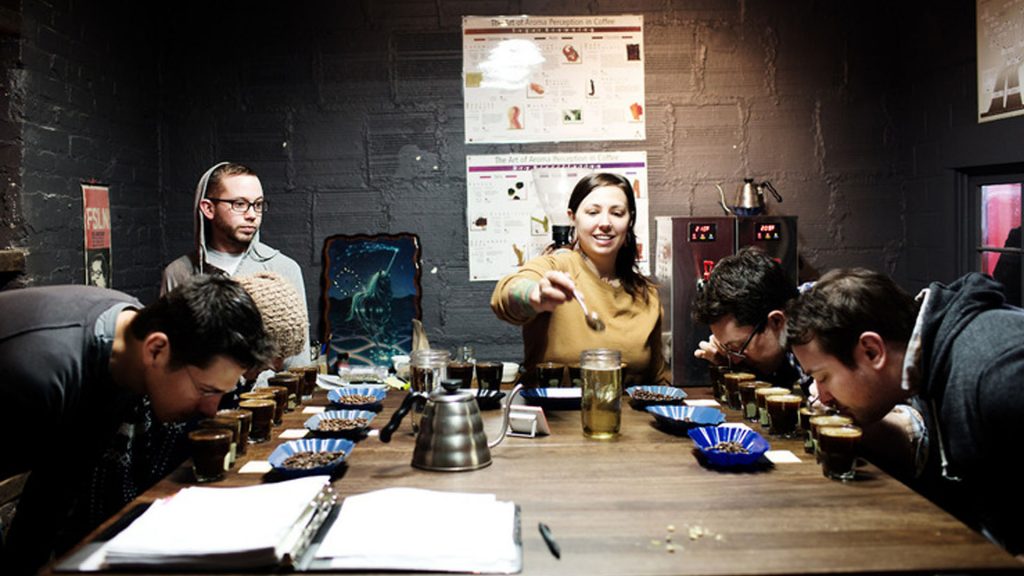 Apart from the classical exhibition stand, which is often associated with high costs, there are further possibilities for local companies to get in contact with the desired target group in order to win new customers. One of these are events outside of regular business operations.
By opening doors to potential customers with relevant events, you kill two birds with one stone: you are the organizer of a cool event that people talk about and at the same time you attract customers to your store. Your local bookstore offers readings, the surf store offers an autograph session with a star from the scene, your bar organizes a gin-tasting, your café invites you to cupping, the municipal cinema offers a film with subsequent Q&A with the director – there are almost no limits to your possibilities. What is important, however, is the relation to your store, your products or your services.
Events are an inexpensive advertising measure, as the visitors usually pay for the participation in such an event. At the same time a successful event is a multiplier for your word-of-mouth advertising.
4. Invest money in a fotographer
The eye not only eats along. The eye also decides which stores we go to, where we like to shop and which products we find appealing. Therefore, the use of expressive images plays an important role in your content marketing. With expressive images, you can convey information and messages to your target group quickly and easily, almost without editorial content. This way you not only effectively draw attention to yourself and your store, but you also inspire your customers. In addition, you strengthen your image and the branding of your store with a competent corporate identity. With visually high-quality content, you can tell potential customers stories that convey your company's values, radiate authenticity and capture your uniqueness. So it is worthwhile to take some money to have you, your store and your products photographed by a professional.
5. Local SEO optimization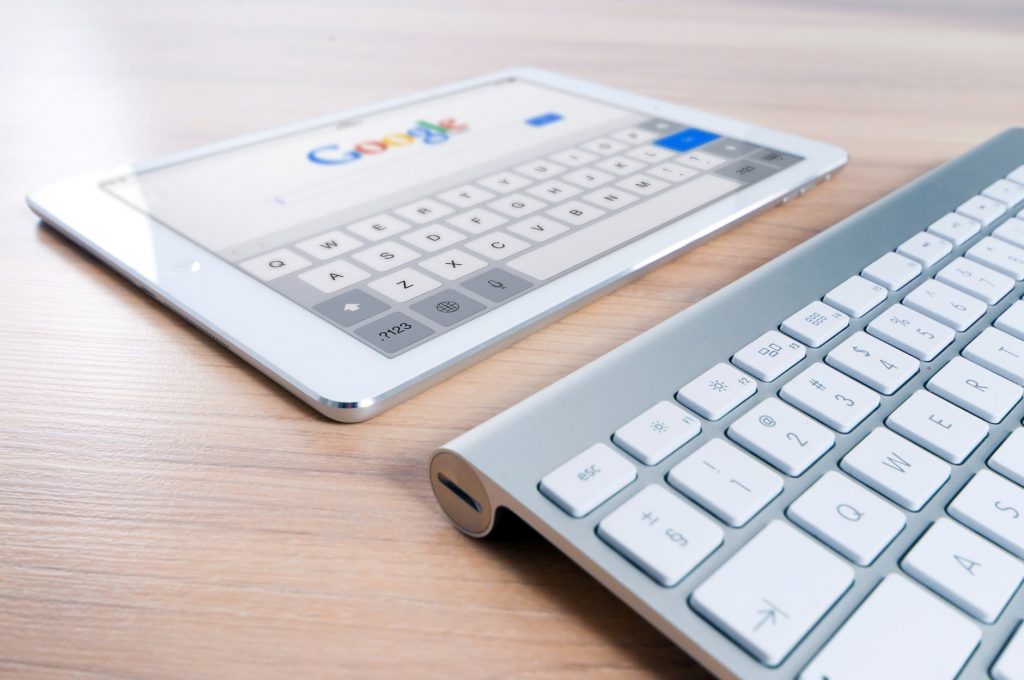 Your company's website is like a digital business card – who am I, what can I do, where am I, how can I be reached? For potential customers, companies that do not appear on the Internet do not exist. If you want to get information in advance, you first look on the Internet for products and services that you would like to buy later in a store. No matter how good products you have and no matter how well you meet the needs of potential customers – if your store cannot be found online, hardly anyone will find the store door even offline.
Since the website is often the first or second contact with your company, a potential customer must be given added value online, after clarifying the basic questions (name, address, contact details, opening hours). This could be a digital menu, a program booklet, online insight into the product range, your range of services or an online store.
Search engine optimization
In order for your business to be ranked at the top of the search results, there are three main search engine optimization options: SEA, SEO & Local SEO.
If you have a physical address and want customers to go there, then the placement in the local hits on Google plays an important role. Local SEO is therefore particularly important. The difference to classical SEO marketing is the focus on the placement of regional keywords instead of generic ones.
The topic SEO is not only extensive, but also very complex. A registration with Google My Business , on the other hand, is not only particularly easy, but also free of charge. With this tool you can manage your company's online presence in Google Search and Google Maps. The advantage: opening hours, contact data and other information of your company stored in the tool are directly displayed in the search results. So you can directly pick up potential customers with specific search queries.
All My Business content (photos, ratings, opening hours, etc.) is used by Google for local search rankings. These are then displayed to the right of the local hits. So you should make sure that the content is always up to date.
6. Subscribe to industry standard directories and rating portals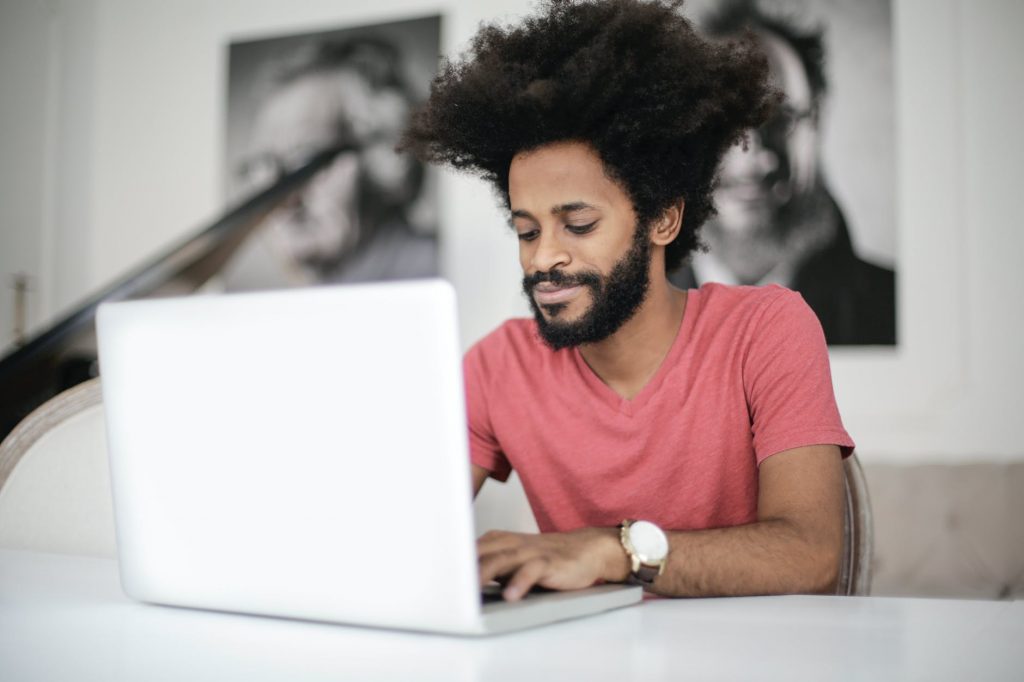 The number of evaluation portals on the Internet is large. So is their power. After all, a good or bad rating is in many cases the decisive factor in determining whether a potential customer even visits the store. With the right reputation management, companies can use rating portals to their advantage, react to customer complaints and continually improve their services/products. In addition, positive and regular ratings drive the company website up in Google rankings and thus also in local searches. The most important portals include Yelp, Facebook Reviews and TripAdvisor. For each industry there are also industry-specific portals that may be relevant to your local business.
With the right set screws and the right level of planning and support, social media can become one of the most cost-effective options for local companies in acquiring new customers. Because here you can meet potential customers at eye level and play out content locally to a meticulously determined target group. One of the secret weapons for local marketing: Facebook ads.
Based on the concrete data that Facebook users store, you can use Facebook Ads to achieve your business goals more effectively than anywhere else. Optimally demo- and geographically oriented, you can target a desired target group with local advertising. Depending on the campaign, target group and ad design, new customers can be acquired cost-effectively and successfully. Ads can be placed on all Facebook channels (Facebook, Audience Network & Instagram) in parallel with any budget.
Local Marketing with Facebook Places
You can also use the geo-service Facebook Places to your advantage by enabling your customers to make so-called check-ins. Prerequisite for the Check-Ins is the listing as "Local Company" on Facebook as well as the entry of a complete address. Afterwards, visitors of your store can indicate that they were there and with whom they were there. The check-ins are included in the total visits of your Facebook fan page. This increases brand awareness because each check-in generates a message in the news feed of the user's friends. This is how the word-of-mouth marketing factor comes into play. New, potential customers are addressed and visibility is dramatically increased.
Instagram and YouTube are all about visual storytelling. Here you can perfectly stage your product and store concept and tell visual stories. The use of topic-relevant hashtags among the posted articles helps to address the right target group. It serves as an important tool to draw new users' attention to your account and generate traffic. Location tagging in particular is of great importance for local companies. Users are given the opportunity to discover content in their direct environment. They can also link self-generated content to the corresponding location where the content was taken.
8. Unusual offline actions
You should pick up your customers where they want to be picked up. At the bus stop, at the bicycle stand, or even at the traffic lights. In times of digital stimulus satiation, with "advertising to touch" you have the opportunity to give potential customers something that goes directly into their possession and can therefore have a longer memory value.
For example, you can use analog advertising in the form of stickers, voucher flyers, or unusual offline promotions for cost-effective marketing support.
For example, how about giving your customers a very special memory of a visit to your store? Anyone can use a photo booth, but a non-photorealistic expression of your own image – that's special! And what's more, it's the stuff of mouth-to-mouth advertising. At LACHSOMAT, your customers can have their picture taken just like in a conventional photo booth and then go home with a photo strip with four hand-drawn portraits. Four illustrators and draughtsmen work in the background to interpret your customers' photos artistically. This is guaranteed to make for a good conversation. With such an action you bring artists into your store and create an extraordinary customer experience that your customers will remember for a long time.
9. Use local cooperation for local marketing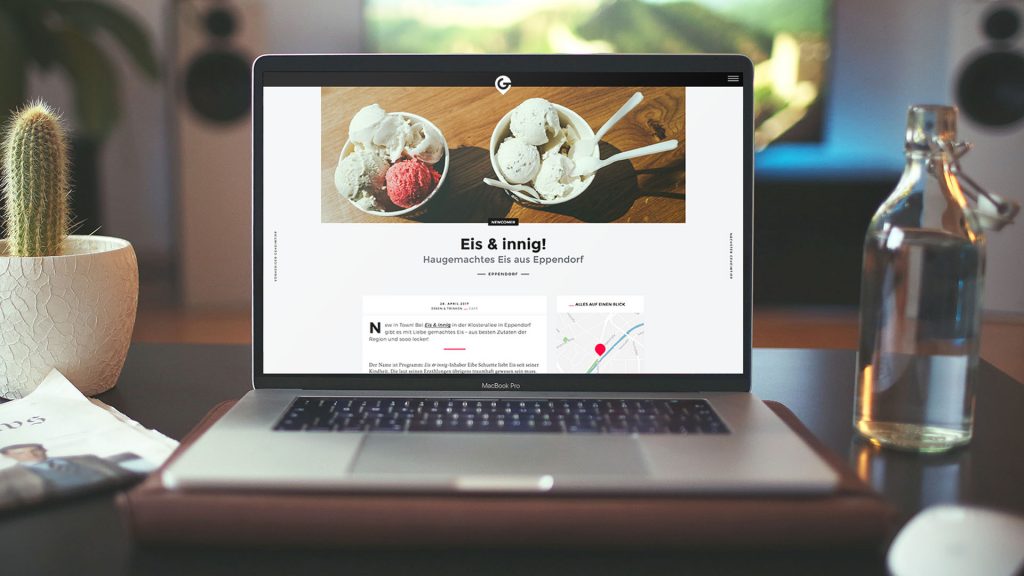 Particularly in the initial phase, meaningful cooperation can create great added value, both online and offline. Strategic cooperation with partners who address the same target group allows you to reach new customers quickly and cost-effectively. Joint advertising, cross-selling actions and advertorials can increase the impact of the advertising and reduce your costs at the same time.
An example for this kind of cooperation is the collaboration with digital city magazines, such as Geheimtipp Hamburg, Mit Vergnügen Hamburg or Heute in Hamburg. All three city magazines advertise exclusively in and around Hamburg and already have a diversified user base of considerable size. They serve all social media channels relevant to you and can pave the way to new potential customers.
After you have looked at our 9 tips on how your local business can win its first 100 customers, it is important that you implement these tips for local marketing. At first, it may take some effort to learn about local marketing, especially if you would much rather stand in your own store and sell your goods. But even though planning your local marketing activities and weighing up your financial options may be time-consuming, your efforts will pay off in the end and attract new customers to your store in the long run.
Which strategy is the right one for your local business depends on several factors. For example, while word-of-mouth advertising can help you attract your first 50-100 customers, this form of advertising with nieces will attract the next 1,000. Trusting the self-runner word-of-mouth, waiting to see if and how long the flow of customers lasts and reacting if necessary, is a very risky strategy. Because without proactive, targeted new customer acquisition, the customer flow will inevitably stagnate over time. The right strategy for local marketing should therefore not be left to chance.